$70.00
NZD
Category: Travel
An unsurpassable, visual tour of the greatest pilgrimage sites of Europe, from North to South; East to West Pilgrimage in Europe is currently thriving on a scale that simply could not have been envisaged just a few decades ago. Not only are greater numbers of people now emulating the medieval pilgrims w ho made their way on foot across Europe to the shrines of martyred apostles in Rome (Peter and Paul) and Santiago de Compostela (James), but millions each year are also travelling by air, rail, road and foot to the world famous sites of Marian Apparition such as Lourdes (France), Fatima (Portugal), Knock (Ireland). These three sites alone receive almost 12 million pilgrims a year between them.This book covers all the key pilgrimage sites across Europe, as well the lesser known ones such as La Salette in the French Alps which, despite its remoteness still attracts almost 1.5 million visitors each year, many of whom are pilgrims on retreat. It will comprise a blend of the atmospheric pilgrimage churches adorned with sculpture, art and iconography associated not only with the Virgin Mary but also the national saints and Early Christian martyrs revered by both Catholic and Anglican faiths alike. En route the reader will see some of the world's most impressive examples of medieval art and architecture set amidst historic townscapes or spectacular landscapesThis volume will serve as both an enticement to take to the road, a treasured aide memoire for those who have visited at least some of these iconic places and a source of comfort for those who would never be able to travel abroad from wherever they live in the world. ...Show more
$33.00
NZD
Category: Travel
FROM THE AUTHOR OF THE ACCLAIMED A CHIP SHOP IN POZNAŃ One millennial, six coach trips, one big generation gap. When Ben Aitken learnt that his gran had enjoyed a four-night holiday including four three-course dinners, four cooked breakfasts, four games of bingo, a pair of excursions, sixteen pints of lager and luxury return coach travel, all for a hundred pounds, he thought, that's the life, and signed himself up. Six times over. Good value aside, what Ben was really after was the company of his elders - those with more chapters under their belt, with the wisdom granted by experience, the candour gifted by time, and the hard-earned ability to live each day like it's nearly their last. A series of coach holidays ensued - from Scarborough to St Ives, Killarney to Lake Como - during which Ben attempts to shake off his thirty-something blues by getting old as soon as possible. ...Show more
$38.00
NZD
Category: Travel
Instagram phenomenon @1bike1world Dean Nicholson reveals the full story of his life-changing friendship with rescue cat Nala and their inspiring adventures together on a bike journey around the world. When 30-year-old Dean Nicholson set off from Scotland to cycle around the world, his aim was to learn as much as he could about our troubled planet. But he hadn't bargained on the lessons he'd learn from his unlikely companion. Three months after leaving home, on a remote road in the mountains between Montenegro and Bosnia, he came across an abandoned kitten. Something about the piercing eyes and plaintive meowing of the bedraggled little cat proved irresistible. He couldn't leave her to her fate, so he put her on his bike and then, with the help of local vets, nursed her back to health. Soon on his travels with the cat he named Nala, they forged an unbreakable bond - both curious, independent, resilient and adventurous. The video of how they met has had 20 million views and their Instagram has grown to almost 750k followers - and still counting! Experiencing the kindness of strangers, visiting refugee camps, rescuing animals through Europe and Asia, Dean and Nala have already learned that the unexpected can be pretty amazing. Together with Garry Jenkins, writer with James Bowen of the bestselling A Street Cat Named Bob, Dean shares the extraordinary tale of his and Nala's inspiring and heart-warming adventure together. ...Show more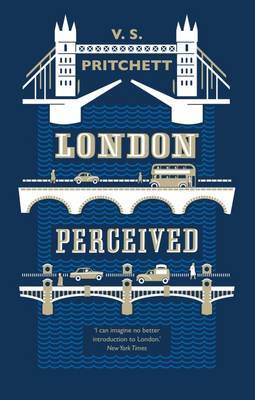 $33.00
NZD
Category: Travel
A distillation of the essential London - a panorama of its history, art, literature and daily life.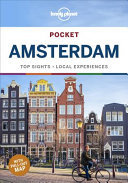 $23.00
NZD
Category: Travel | Series: Travel Guide Ser.
Lonely Planet: The world's number one travel guide publisher Lonely Planet's PocketAmsterdamis your passport to the most relevant, up-to-date advice on what to see and skip, and what hidden discoveries await you. Tour the resplendent Royal Palace, step into history at the Anne Frank Huis and admire geni us at the Van Gogh Museum - all with your trusted travel companion. Get to the heart of Amsterdam and begin your journey now! Inside Lonely Planet's PocketAmsterdam: Colour maps and images throughout Highlightsand itinerarieshelp you tailor your trip to your personal needs and interests Insider tipsto save time and money and get around like a local, avoiding crowds and trouble spots Essential infoat your fingertips- hours of operation, phone numbers, websites, transit tips, prices Honest reviews for all budgets- eating, sleeping, sightseeing, going out, shopping, hidden gems that most guidebooks miss User-friendly layoutwith helpful icons, and organised by neighbourhood to help you pick the best spots to spend your time CoversMedieval Centre & Red Light District, Jordaan & the Western Canal Ring, Southern Canal Ring, Vondelpark & the South, De Pijp, Oosterpark & East of the Amstel, Nieuwmarkt, Plantage & the Eastern Islands, Amsterdam Noord, and more The Perfect Choice: Lonely Planet's PocketAmsterdamis our colourful, easy to use and handy guide that literally fits in your pocket, and is packed with the best sights and experiences for a short trip or weekend away. About Lonely Planet: Lonely Planet is a leading travel media company and the world's number one travel guidebook brand, providing both inspiring and trustworthy information for every kind of traveller since 1973. Over the past four decades, we've printed over 145 million guidebooks and grown a dedicated, passionate global community of travellers. You'll also find our content online, and in mobile apps, video, 14 languages, nine international magazines, armchair and lifestyle books, ebooks, and more. 'Lonely Planet guides are, quite simply, like no other.' - New York Times 'Lonely Planet. It's on everyone's bookshelves, it's in every traveler's hands. It's on mobile phones. It's on the Internet. It's everywhere, and it's telling entire generations of people how to travel the world.' - Fairfax Media (Australia) eBook Features: (Best viewed on tablet devices and smartphones) Downloadable PDF and offline mapsprevent roaming and data charges Effortlessly navigate and jump between maps and reviews Add notesto personalise your guidebook experience Seamlessly flip between pages Bookmarks and speedy search capabilities get you to key pages in a flash Embedded links to recommendations' websites Zoom-in maps and images Inbuilt dictionary for quick referencing Important Notice:The digital edition of this book may not contain all of the images found in the physical edition. ...Show more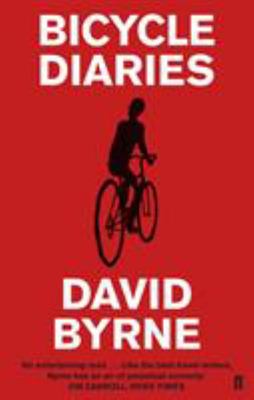 $30.00
NZD
Category: Travel
A round-the-world bicycle tour with one of the most original artists of our day.   Urban bicycling has become more popular than ever as recession-strapped, climate-conscious city dwellers reinvent basic transportation. In this wide-ranging memoir, artist/musician and co-founder of Talking Heads David Byrne--who has relied on a bike to get around New York City since the early 1980s--relates his adventures as he pedals through and engages with some of the world's major cities. From Buenos Aires to Berlin, he meets a range of people both famous and ordinary, shares his thoughts on art, fashion, music, globalization, and the ways that many places are becoming more bike-friendly. Bicycle Diaries is an adventure on two wheels conveyed with humor, curiosity, and humanity. ...Show more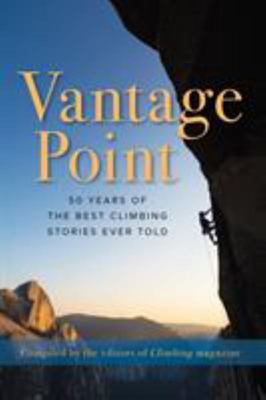 $25.00
NZD
Category: Travel
'Sherman's is a special book. Every sentence, every thought she has, every question she asks, every detail she notices, offers something. The Bells of Old Tokyo is a gift . . . It is a masterpiece.' Spectator For over 300 years, Japan closed itself to outsiders, developing a remarkable and unique cultu re. During its period of isolation, the inhabitants of the city of Edo, later known as Tokyo, relied on its public bells to tell the time. In her remarkable book, Anna Sherman tells of her search for the bells of Edo, exploring the city of Tokyo and its inhabitants and the individual and particular relationship of Japanese culture - and the Japanese language - to time, tradition, memory, impermanence and history. Through Sherman's journeys around the city and her friendship with the owner of a small, exquisite cafe, who elevates the making and drinking of coffee to an art-form, The Bells of Old Tokyo presents a series of hauntingly memorable voices in the labyrinth that is the metropolis of the Japanese capital: An aristocrat plays in the sea of ashes left by the Allied firebombing of 1945. A scientist builds the most accurate clock in the world, a clock that will not lose a second in five billion years. A sculptor eats his father's ashes while the head of the house of Tokugawa reflects on the destruction of his grandfather's city ('A lost thing is lost. To chase it leads to darkness'). The result is a book that not only engages with the striking otherness of Japanese culture like no other, but that also marks the arrival of a dazzling new writer as she presents an absorbing and alluring meditation on life through an exploration of a great city and its people. ...Show more
$33.00
NZD
Category: Travel
An American falls in love and becomes a Parisian - just not the way he imagined. In Brooklyn, John von Sothen fell in love with Anais, a French waitress. And then, one night in Paris, on the Pont Neuf, she agreed to marry him ("Bah, we can always get divorced!"). A couple of decades in, the two have be come quatre, living in their beloved 10th arondissement with teenage kids who chat to their African neighbours in fluent Parisian slang, and John has even become kind of French himself. Well, he likes to think he has. The family still see him as an American innocent abroad.Paris Match is one of those rare books that makes you laugh out loud, as von Sothen attempts to understand what makes the French tick. Why do they take such long holidays with friends who ration snacks and mock you for sleeping in; why do French men turn to him (an American!) for fashion tips; what really is the correct way to cut brie, and how do you tell if you're being invited to a super-exclusive secret society of intellectuals or a weird sex club? John von Sothen has found most of the answers and in this delightful, witty book shares his experience, insights and humour into the fine art of becoming everyday French.   ...Show more
$33.00
NZD
Category: Travel | Series: Lonely Planet Ser.
  Cannonball into a refreshing pool, relax in natural hot springs, experience the excitement of open water, and feel the sea breeze on your face - the allure of waves and experiences in water are at the heart of The Joy of Water. Featuring personal stories about the exhilarating, restorative, formative power of water. Whether you're a thrill seeker or looking relax and recharge, these destinations and activities inspire readers to get back in the water.   ...Show more
$17.00
NZD
Category: Travel | Series: Lonely Planet Ser.
Pit your worldly wits against family and friends, or just challenge yourself, with this ultimate travel trivia book. With head-scratching questions on everything from geography and culture to history, wildlife and transport, it's a fun and challenging test for all ages - and the perfect addition to any trip. Lonely Planet's Ultimate Travel Quiz Book is split into three sections: Easy, Medium and Hard, with 100 quizzes in total, each featuring 20+ questions that will confound adults and kids alike. Perfect for social get-togethers, rainy days and family trips, this fun and illustrated book also makes a great gift Themed rounds include: Food and drink Transport Culture Flags Famous landmarks Seas and oceans Wildlife History Books Islands Museums Sporting venues Mountains Film locations Rivers Space travel Capital cities Currencies Languages And lots more About Lonely Planet: Lonely Planet is a leading travel media company and the world's number one travel guidebook brand, providing both inspiring and trustworthy information for every kind of traveller since 1973. Over the past four decades, we've printed over 145 million guidebooks and grown a dedicated, passionate global community of travellers. You'll also find our content online, on mobile, video and in 14 languages, 12 international magazines, armchair and lifestyle books, ebooks, and more. ...Show more