$23.00
NZD
Category: Philosophy and Religion
Simply written, and with a view to taking the wisdom of Confucius out of the hands of the academics and the philosophers and making it accessible to the general reader, Confucius From the Heart gives us a contemporary Confucius, one who can teach us how to attain spiritual happiness, adjust our daily ro utines and find our place in modern life. Yu Dan argues that his sayings, or Analects - far from being merely interesting quotes from ancient lore, of little use in our hectic, stress-filled world. Instead, they are simple truths that can speak to each and every one of us and help us lead better, happier, calmer lives. ...Show more
$23.00
NZD
Category: Philosophy and Religion
Kahlil Gibran's best-known work, The Prophet, is a book of 26 poetic essays written in English. Kahlil Gibran took more than 11 years to formulate and perfect this book. The Prophet represents the height of Gibran's literary career as he came to be noted as 'the bard of Washington Street'. The twelve il lustrations in this volume are drawn by the author himself. Original Illustrations Matte Cover  8.5x11'' Large Print ...Show more
$23.00
NZD
Category: Philosophy and Religion
"'Oh How adorable I didn't know you had a cat ' she exclaimed.I am always surprised how many people make this observation. Why should His Holiness not have a cat?'If only she could speak, ' continued the actress. 'I'm sure she'd have such wisdom to share.'And so the seed was planted . . .I began to thin k that perhaps the time had come for me to write a book of my own--a book that would convey some of the wisdom I've learned sitting not at the feet of the Dalai Lama but even closer, on his lap. A book that would tell my own tale . . . how I was rescued from a fate too grisly to contemplate to become the constant companion of a man who is not only one of the world's greatest spiritual leaders and a Nobel Peace Prize Laureate but also a dab hand with a can opener." Starving and pitiful, a mud-smeared kitten is rescued from the slums of New Delhi and transported to a life she could have never imagined. In a beautiful sanctuary overlooking the snow-capped Himalayas, she begins her new life as the Dalai Lama's cat.Warmhearted, irreverent, and wise, this cat of many names opens a window to the inner sanctum of life in Dharamsala. A tiny spy observing the constant flow of private meetings between His Holiness and everyone from Hollywood celebrities to philanthropists to self-help authors, the Dalai Lama's cat provides us with insights on how to find happiness and meaning in a busy, materialistic world. Her story will put a smile on the face of anyone who has been blessed by the kneading paws and bountiful purring of a cat. ...Show more
$23.00
NZD
Category: Philosophy and Religion
What makes you purr? Of all the questions in the world, this is the most important. It is also the great leveler. Because no matter whether you are a playful kitten or a sedentary senior, a scrawny alley Tom or a sleek-coated uptown girl, whatever your circumstances, you just want to be happy. Not the k ind of happy that comes and goes like a can of flaked tuna but an enduring happiness. The deep-down happiness that makes you purr from the heart. Before leaving for a teaching tour to America, the Dalai Lama poses a challenge to his beloved feline, HHC (His Holiness's Cat): to discover the true cause of happiness. Little does she know what adventures this task will bring A hair-raising chase through the streets of McLeod Ganj leads to an unexpected revelation about the perils of self-obsession. An encounter with the mystical Yogi Tarchen inspires a breakthrough discovery about her past--one with dramatic implications for us all. And overheard conversations between ivy-league psychologists, high-ranking lamas, and famous writers who congregate at the Himalaya Book Cafe help her explore the convergence between science and Buddhism on the vital subject of happiness. Sparkling with wisdom, warmth, and a touch of mischief, The Dalai Lama's Cat and the Art of Purring is a charming reminder of why HHC is becoming one of the most-loved cats around the world.So what is the true cause of purring? The Dalai Lama whispers this secret on his return--only for the ears of HHC and those with whom she has a karmic connection . . . that, dear reader, means you ...Show more
$25.00
NZD
Category: Philosophy and Religion
"If you ever doubted that your feline companion has her own inner life, just watch what happens when she falls asleep, and loses conscious control of her physical being . . . a twitching of limbs, a quivering of the jaw, sometimes, perhaps, a snuffling noise or a meow. . . . Cats may indeed be capable o f great mindfulness, but we are thinking beings too. In my own case, unfortunately, a being who thinks rather too much." In the latest installment of the Dalai Lama's Cat series, His Holiness's Cat ("HHC") is on a mission: to think less, to experience more, to live in the moment. She soon learns the proper phrase for this, being mindful, or, a concept better known to her as the power of meow. What ensues is a journey to discover her own true nature, to gain a deeper understanding of her mind, and to experience life's greatest joy, the here and now. Throughout, there are encounters with familiar inhabitants of Dharamsala, as well as a whole new cast of characters: a senior exec from one of Silicon Valley's most famous social media companies (hint: the name rhymes with "litter"), the Pope's beloved dog (who shares a shockingly similar title: HHD, His Holiness's Dog), and a public health inspector who threatens to have our poor narrator banned from the Himalaya Book Caf . In this follow-up to the Dalai Lama's Cat and the Art of Purring, readers escape to the enchanting and exotic world of the Dalai Lama's monastery in the Himalayas, and take a peek inside the mind of a delightfully imperfect creature on the path to enlightenment. By accompanying HHC on her journey, you will learn new ways to relate to your own mind: slowing down, finding peace, and abiding in the boundless radiance and benevolence that is your own true nature. ...Show more
$40.00
NZD
Category: Philosophy and Religion
Lama Yeshe didn't see a car until he was fifteen years old. In his quiet village, he and other children ran through fields with yaks and mastiffs. The rhythm of life was anchored by the pastoral cycles. The arrival of Chinese army cars in 1959 changed everything. In the wake of the deadly Tibetan Uprisi ng, he escaped to India through the Himalayas as a refugee. One of only 13 survivors out of 300 travellers, he spent the next few years in America, experiencing the excesses of the Woodstock generation before reforming in Europe. Now in his seventies and a leading monk at the Samye Ling monastery in Scotland - the first Buddhist centre in the West - Lama Yeshe casts a hopeful look back at his momentous life. From his learnings on self-compassion and discipline to his trials and tribulations with loss and failure, his poignant story mirrors our own struggles. Written with erudition and humour, From a Mountain in Tibet shines a light on how the most desperate of situations can help us to uncover vital life lessons and attain lasting peace and contentment. ...Show more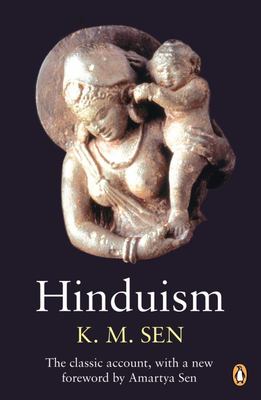 $26.00
NZD
Category: Philosophy and Religion
K. M. Sen discusses the evolution of Hinduism's central systems of belief and codes of conduct, as well as popular cults and sects such as Bhakti, Tantrika and the mystics of North India, and describes the varying incarnations of its supreme deity, Krishna and Rama among them. He recounts its history fr om the Indus Valley civilization c.2500 BC and the Vedic age nature gods to its relationship with Buddhism and Jainism and the impact of western culture. And he describes the day-to-day practice of Hinduism - customs, festivals and rituals; the caste system; and its philosophies and exponents. In a new foreword, the author's grandson Professor Amartya Sen brings his work right up to date, examining the role of Hinduism in the world today. ...Show more
$33.00
NZD
Category: Philosophy and Religion
Do Jesus's teachings add up to a coherent moral system, still relevant today? From the Sunday Times bestselling author of How the World Thinks.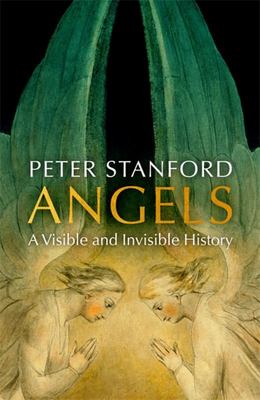 $55.00
NZD
Category: Philosophy and Religion
'In a 2016 poll, one in 10 Britons claimed to have experienced the presence of an angel, while one in three remain convinced that they have a guardian angel. These are huge numbers and mean that, on some counts, angels are doing better than God.' In the secular, sceptical, post-Christian world of the W est, continuing faith in angels is both anomaly and comfort. But what exactly are angels, and why have so many in different times and contexts around the globe believed in them? What is their history and role in the great faiths and beyond their walls? Are angels something real, a manifestation of divine concern? Or part of the poetry of religion? And can they continue to illuminate a deeper truth about human existence and the cosmos? These are not new questions. They have been asked over millennia, right up to the present day, as writer, journalist and broadcaster Peter Stanford explores in Angels, his latest investigation into the history, theology and cultural significance of religious ideas. 'There is no better navigator through the space in which art, culture and spirituality meet than Peter Stanford' Cole Moreton, Independent on Sunday ...Show more
$30.00
NZD
Category: Philosophy and Religion
'An amazingly wide-ranging book, showing that the world's religious texts can be a force for good today' John Barton, author of A History of the Bible In our increasingly secular world, holy texts are at best seen as irrelevant, and at worst as an excuse to incite violence, hatred and division. The Qur an, the Torah and the Bible are often employed selectively to underwrite arbitrary and subjective views. They are believed to be divinely ordained; they are claimed to contain eternal truths. But as Karen Armstrong, a world authority on religious affairs, shows in this fascinating journey through millennia of history, this narrow reading of scripture is a relatively recent phenomenon. Armstrong argues that only by rediscovering an open engagement with their holy texts will the world's religions be able to curtail arrogance and intolerance. And if scripture is used to engage with the world in more meaningful and compassionate ways, we will find that it still has a great deal to teach us. 'Magisterial... A dazzling accomplishment' New York Times 'Glorious... Armstrong is the most articulate and generous-hearted exegete of religion writing in English at the present time' A.N. Wilson, New Statesman ...Show more
$30.00
NZD
Category: Philosophy and Religion
A classic of spiritual literature - Mikhail Naimy, a contemporary of Kahlil Gibran, author of The Prophet, has woven legend, mysticism, philosophy and poetry into a powerful allegorical story that has touched the hearts of millions of readers.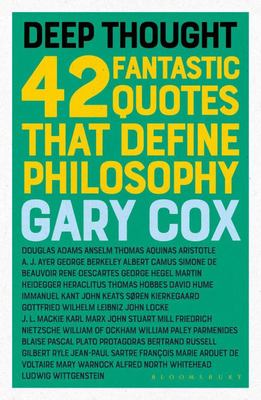 $22.00
NZD
Category: Philosophy and Religion
Gary Cox guides us through 42 of the most misunderstood, misquoted, provocative and significant quotes in the history of philosophy providing a witty and compelling commentary along the way. This entertaining and illuminating collection of quotes doesn't merely list who said what and when, it explores w ho each philosopher is and what he or she really meant when they said what they said. Viewing each quote as a philosophical thesis in itself, Cox probes the writings of everyone from Douglas Adams to A.J. Ayer and Thomas Aquinas to Karl Marx. This is a philosophical journey through history, culture and writing to bring us to a deeper understanding of why we think the way we do. As Douglas Adams points out, if there is no final answer to the question, 'What is the meaning of life?', '42' is as good or bad an answer as any other. Here Cox shows that 42 quotes might be even better! ...Show more